10 UNBELIEVABLE DIET RULES BACKED BY SCIENCE
How many times have we wondered - after putting so much of time and meticulous calculations following a strict diet , that you have not reduced any weight? But no more faking, no fads, and no more frustration. It has been scientifically proved that DIETING IS ACTUALLY WRONG. Find out the truth here and the words coming out of your mouth will be 'Finally. Fat loss."
1.SKIP BREAKFAST IF YOU REALLY WANT TO:-
According to a survey conducted by NPD group, it is said that, nearly 90% of Americans take a regular healthy breakfast. Of them 50% people are obese. So there are two things that one has to consider when taking a breakfast:
a. It is not a compulsion that we have to eat immediately(or within an hour) after we wake up.
b. When you take an early breakfast it means that you have a bigger eating window (eating for more total hours / day), which might go on for 15 hours a day.
TRUTH:So now it comes down to what you want to eat for breakfast and the time you spend in eating each day. Make a good choice of food. Try to take only the required amount of calories you need. And if you are not interested to have a breakfast you can well and good skip it for sure.

2. IT'S OK TO EAT A BIG DINNER:-
`Many would like to have a good & heavy dinner with family and friends but fear that it would gain more weight to their body. But studies made by ITALIAN Researchers and many more followup studies proved that eating earlier or late in the day makes no difference in weight lost, but the late eaters lost more fat. The statement of the University of OREGON researchers sums it up as - 'EATING TOO MANY CALORIES CAUSES WEIGHT GAIN REGARDLESS OF WHEN YOU EAT THEM."



TRUTH:So now it comes down to that you won't become fat by eating at night - that will only happen if you over eat at night. If you are aware of who many calories your body needs per day you can easily distribute them and enjoy you dinner with family and friends.
3.SNACKING DOES NOT AFFECT METABOLISM:
Once there was a belief that if we eat more times a day we are prone to shed more weight by burning more calories. It was called the GRAZING METHOD. French researchers found that there is no evidence of improved weight loss by eating more frequently. They also showed that when it comes to the number of calories you burn per day, does not matter if you graze or gorge.
TRUTH: So if you are told to take 2000 calories for your daily activities, you can spread them into 2 - 1000 calories meal or 4 - 500 calories meal. But CANADIAN researchers found out when comparing to eating six meals /day to eating three meals / day, there was not much of a difference in weight loss. But those who took three regular meals felt less hunger.
4. EAT CARBS TO GET LEAN:
There is always a missunderstanding when it comes to carbohydrates. Not all carbs are harmful. Up to 50 % of the carbohydrate intake in the American diet is in the form of highly processed carbs and sugars. So when people feel that carbs are bad they mean only the sugar. The Japanese Diet is considered to be a CARB-DOMINATE one. If carbs are harmful Japan must hve the most obese people in the world. It that true? No that is not the case.
TRUTH: Our body needs carbs for its normal functioning. A good rule to follow while taking carbs - 'Eat more carbs on the days you're active and fewer carbs on the days you're sedentary.And make sure that fruits and vegetables are the source of the carbs you take.'
5.THERE IS A WEIGHT-LOSS PILL WORTH BUYING:
Most "FAT BURNING SUPPLEMENTS" are as good as an hour of exercising. But if you want to add on to your weight loss program , you can always take a vitamin tablet associated with the sun - VITAMIN D. Canadian Researchers have proved that those with high levels of Vitamin D have lower body fat. It is really true. The Vit D releases more LEPTIN - a hormone essential for weight loss and it also reduces parathyroid hormone thereby reducing storage of fat in the body. The best of all is Vitamin D reduces the production of stress hormone - CORTISOL.
TRUTH: Supplementing with 2,000 to 3,000 IU of Vitamin D3 is a smart investment for your overall health and fat-loss goals.
6. EXERCISE ON AN EMPTY STOMACH:
It is important to eat before we hit the gym but the timing is very important. The food that we eat does go directly to our muscles. It takes many hours to get digested and reach our muscles. So if you have had you food many hours before you hit the gym dont worry because you will still have enough fuel to do your high intensity work-out.
TRUTH: The International Journal Of Sport Nutrition and Exercise Metabolism has found out that the protein we eat digests somewhere between 1 gm / hour and 10 gm / hour. So if we have taken a protein rich diet it will stay in our gut for more than 25 hours. Together with this the time we take to sleep and the amount of water we drink to is an important deciding factor.
7. EAT SATURATED FAT:
People who live in TOKELAU ( a region of New Zealand) eat a diet rich in SATURATED FATS upto 50% in their diet. Inspite of this intake they seem to be healthy than any other community who have avoided saturated fats. Many nutritionist avoid Saturated fats as in - The China Study and Forks Over Knives. Walter Willet, Chairman of Department of Nutrition at Harvard, after a 20 year long research has stated that saturated fats are not the cause of the obesity crisis and are not the cause of heart disease.
TRUTH: Cholesterol is an important antioxidant acting against dangerous free radicals in the blood. It is also necessary for the production of many hormones in our body which in turn helps to fight heart disease. It has also been proved that diets higher in saturated fats are always lower in the total calories consumed.




8. CONSIDER FASTING FOR BETTER HEALTH: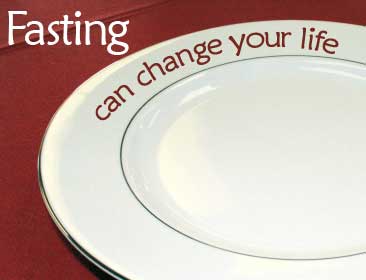 There is a difference between starving and fasting. We need to give some resting time for the body in which it gets recharged. The idea of fasting is nothing crazy, we do it every night while sleeping. But to fast in the day time becomes a big question on the face. When fasted properly it enhances fat burning, and keeps us healthy. Autophagy is a process by which the body cleans up all the unwanted toxins in the body thereby improving the functioning of our internal organs. When we fast our body goes into this autophagic process and helps us in fat loss, makes our brain function better, and also increases our ability to walk and breathe.
TRUTH: While there are many ways to fast, the important point is that you shouldn't feel forced to eat if you are not hungry. Short daily fasts (6-12 hrs) or a once / week daily fast can have health benefits, and it will teach you to separate boredom or thirst from genuine hunger.
9.GOING ORGANIC WON'T HELP WITH WEIGHT LOSS:
The Research published in the ANNAL OF INTERNAL MEDICINE reviewed 200 studies that compared the health benefits of organic foods to conventional foods and the results were surprising - there was no clearly distinguishable benefits of eating organic food. It also had no specific say to help in weight loss, nutritional information even calories.
TRUTH: Just by labeling a food as organic does not mean its weight-loss friendly. Organic sources of sugar are still sugar and organic products loaded with 1,000 calories are still 1,000 calories. If you want to reduce the potential of anything bad entering your body, feel free to purchase organic products but still keep an eye on the label.
10.THERE'S NO SUCH THING AS TOO MUCH PROTEIN:
The Journal Of Strength and Conditioning Research tested eating up to 400 gms of protein / day without any negative consequences. So there is no relation to kidney stones and gallstones formation in an protein rich diet. It might be a problem for those who are already having a kidney problem.
TRUTH: If you are perfectly healthy, you can take a protein rich diet, because it is a MACRO-NUTRIENT essential for burning more calories. Just keep in mind that calories are calories and we must be careful in the total amount of intake.