WORLD'S TOP UNIVERSITIES 2013 AS RANKED BY TIMES HIGHER EDUCATION
HARVARD UNIVERSITY has once again been crowned as the best university in the world by the Times Higher Education. The 2013 list shows the US domineering the list with more than 40 institutions in the top 100. MASSACHUSETTS INSTITUTE OF TECHNOLOGY (MIT) took the second place and CAMBRIDGE UNIVERSITY took the third place in the survey. OXFORD UNIVERSITY moved two places up compared to the 2012 ranking while STANFORD UNIVERSITY has been expelled to the sixth place.
According to the ranking list AUSTRALIA has shown good improvement with SIX universities taking place in the top 100. It is the third highest country in the list after US and UK. The UNIVERSITY OF NEW SOUTH WALES and MONASH UNIVERSITY of Australia are the new comers in the list.United Kingdom has NINE colleges in the ranking list making it the second highest number of representatives after the US. But the buzz is that UK's performance has declined since 2011. US is the leader with the most institutions in the world reputation rankings.
The world reputation ranking, which is a subsidiary of the TIMES HIGHER EDUCATION WORLD UNIVERSITY RANKINGS are solely based on the ACADEMIC REPUTATION SURVEY done by
IPSOS MEDIA CT
for Thomson Reuters. The full survey history can be found in the
Times Higher Education
site.
The survey shows a top-notch collection of ANGLO-AMERICAN colleges called the 'SUPER-BRANDS' making up the top six. They are considered to be " head and shoulders above the rest". Here are some findings from the survey:
Five countries are represented in the top 20
The University Of Tokyo, which is at the 9th place is the highest ranking university outside of the UK & US.
Six countries have one representative in the top 100 = Brazil, Taiwan, Belgium, Israel, Russia and Turkey.
Japan, the Netherlands and Germany each have five top 100 institutions, with Germany gaining a new entrant in 2013 - FREIE UNIVERSITAT BERLIN
THE RANKING LIST OF THE BEST UNIVERSITIES IN THE WORLD 2013: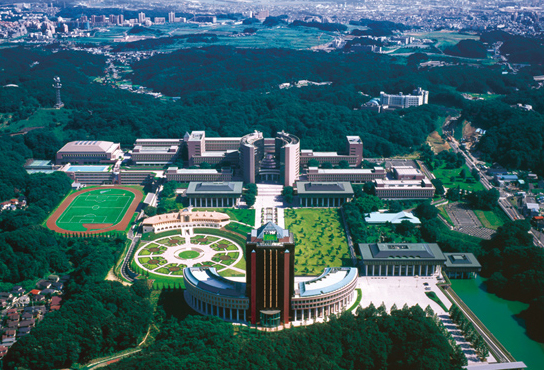 10. YALE UNIVERSITY - UNITED STATES OF AMERICA