THE FIRST 10 EVER IN SPORTS
1. THE FIRST WORLD CHAMPION:
The first recorded world champion in any sport was a FRENCHMAN called CLERGE, who won the world REAL TENNIS CHAMPIONSHIP in around 1740
2.THE FIRST GOLF CLUB:
The HONORABLE COMPANY OF EDINBURGH GOLFERS, the oldest organized golf club in the world, was formed on 7 March 1744. Now based at Muirfield, its original home was at LEITH LINKS and they drew up the rules of the game for its first competition, the SILVER CLUB, won by John Rattray.
3. THE FIRST WIMBLEDON CHAMPIONSHIP:
The first WIMBLEDON CHAMPIONSHIP were held 9 - 19 July 1877. Only men competed that year, women made their debut in 1884. The inaugural men's champion was SPENCER GORE, who beat fellow BRIT WILLIAM MARSHALL in just 48 minutes.
4. THE FIRST BOXING WORLD HEAVY WEIGHT TITLE FIGHT:
On 7 September 1892, JAMES J. CORBETT beat JOHN L. SULLIVAN (USA) with a 21st round knockout to become the first world heavy wight champion under Queenberry Rules. THere are other claims to being the first world heavyweight title with gloves, but this is widely accepted as the first one.
5. THE FIRST MODERN OLYMPIC GAMES:
The first MODERN OLYMPIC GAMES were held at ATHENS, GREECE on 6-15 April 1896 revived after more than 1,500 years thanks to the determined efforts of Frenchman Pierre de Coubertin. America James Connolly was the first Modern Olympic champion when he won the triple jump (then known as the hop, step and jump).
6.THE FIRST BASEBALL WORLD SERIES:
On 1 October 1903, at HUNTINGTON AVENUE BASEBALL GROUNDS in BOSTON, Massachusetts, 16, 242 fans saw the first in the best-of -nine sires in the inaugural World Series. Boston Americans (now the Red Sox) clinched the series by beating Pittsburgh Pirated 5-3.The Americans came from 3-1 down to win the last four games and take the series on 13 October.
7. THE FIRST GRAND PRIX:
The first motor racing Grand Prix was the French Grand Prix at Le Mans on 26 - 27 June 1906. The race was won by Hungarian FERENC SZISZ, driving a Renault AK 90CV at an average speed of 101 km/h. Thirty-tow cars started the race, but just 11 finished. Some sourced incorrectly cite the 1901 Circuit du Sud-Qest at Pau, France as the first Grand Prix race.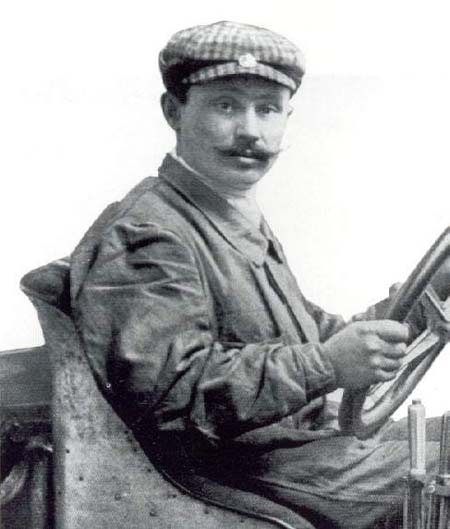 8.THE FIRST WINTER OLYMPICS:
The first Winter Olympics took place at CHAMONIX, FRANCE, between 25 January and 5 February 1924. THere were 258 athletes (247 men and 11 women) who competed in 16 events. The first gold medalist was Charles Jewtraw (USA) in 500 meters speed-skating competition on 26 January 1924.
9. THE FIRST SOCCER WORLD CUP:
The first FIFA World Cup took place in Uruguay on 13 - 30 July 1930 FRANCE'S LUCIEN LAURENT scored the first World Cup goal in a 4-1 win over Mexico. Uruguay beat Argentina 4-2 in the first Final.


10. THE FIRST SUPER BOWL:
On 15 January 1967, Green Bay Packers beat Kansas CIty chiefs 35-10 to win the first Super Bowl. Green Bay's reserve receiver, Max McGee, scored the first touchdown in Super Bowl history with a 37-yard touchdown reception. In 1967 the game was known as the AFL-NFL World Championship Game - the name Super Bowl was not officially adopted until Super Bowl III