TOYOTA'S NEW INNOVATIVE CARS AT CES 2014, LAS VEGAS, USA
Toyota is a company which thinks in advance to face the challenge of new technologies coming up every day. This quality of the company really motivates their technological development workers. They have sold out a collective number of over 5 million hybrid cars all over the world, as a prize to their true dedication in inventing new technologies.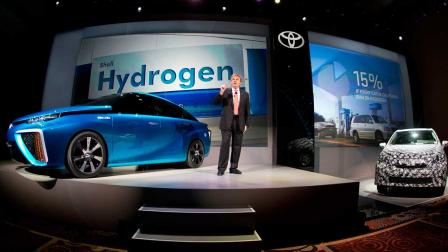 They created three advanced concept cars with extraordinary technology and debuted at the "2014 International CES" (Consumer Electronics Show) which was held in grandeur in Las Vegas, USA. They are the next generation of fuel cell powered cars called "TOYOTA FCV CONCEPT", the ultra compact EV "TOYOTA i-ROAD" made the people present in the CES to really think that they were the cars proposed for the future. But they were presented right before the people.
There are many more cars which are developed with the IT empowered technology. TOYOTA FV2 has created a new and wonderful relationship between the people and the cars. By presenting these cars at the CES, Toyota clearly registered their new presences were the latest advanced technologies compete. The FCV's are powered by fuel cells, which produce electricity from hydrogen, which is very friendly to the environment and highly efficient as a fuel. It can be produced by readily available raw materials. Toyota has announced the introduction of FCV (Fuel Cell Vehicles) in US market by 2015 starting with California.
NEXT GENERATION URBAN TRAFFIC SYSTEM "TOYOTA I-ROAD":-
The i-ROAD series is a new breed of vehicle built by Toyota which is an ultra-compact electric vehicle with three wheels, developed with the latest technologies, giving the consumer a comfortable compact mobility for short distance drives within the city. The compact size of it makes it easy to move about even in small streets. Use of such a car will reduce congestion and need for more parking, ultimately reducing the production of green house gases. It will run its test drives in Japan and in Grenoble, France.
TOYOTA'S CAR FOR THE CONNECTED FUTURE - "TOYOTA FV2":-