SIX CRAZY SIMPLE FOOD TIPS THAT WILL MAKE YOUR SKIN GLOW
There is good evidence that DIET plays an important role in
SKIN HEALTH & ACNE.
Many Doctors prescribe medicine before inquiring what we eat. The result of which many people seem to have no good idea of how omnipotent a healthy diet can be at bettering skin health. Acne is a very common problem that affects about 85% of teenagers, and about 50% adults.
1. DWINDLE REFINED SUGAR INTAKE:-
High levels of sugar intake not only affects the skin, it also effects the heart, makes us obese, and is a main reason for heart attack. It is also the main reason for ACNE.Excessive in-take of refined sugar causes increase in INSULIN activity, which increases the production of fat and androgen hormones. Though refined sugar cannot be completely removed from our diet, we can at least reduce the intake of it. Which in turn reduces the acne formation, helping us to have a glowing skin.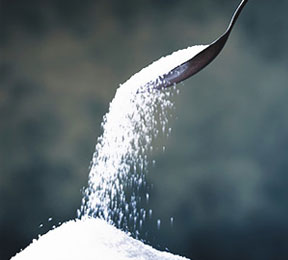 2. INCREASE THE INTAKE OF FRUITS AND VEGETABLES:-
Fresh fruits and vegetables are really very important to lead a healthy life, but many of us don't seem to take the best and the required quantity of the food. Raw almond, flaked coconut, sprouted pumpkin seeds are some of the most important foods to be taken for a glowing skin. They are rich sources of phytochemicals, fiber and antioxidants that make our skin healthy. They also control the insulin production helping to control both diabetics and acne.
3. ADD MORE OF TURMERIC AND GINGER:-
Turmeric and ginger are both good inflammation reducing agents and are anti-bacterial making them extremely good for having a clear and glowing skin. Ginger has a strong taste and which can be added to many recipe making our food and skin great. Turmeric is good to be added in curry dishes together with pepper.
4. GREEN TEA:-
Green tea helps to reduce the intensity of arthritis, cancer risks, heart disease, diabetes, weight control, blood pressure, oral health and many more. It also helps to improve our skin health. It controls - skin cancer, eczema, psoriasis, reducing inflammation slowing the signs of aging and also reducing the incidence and severity of breakouts. It is because it has POLYPHENOLS & CATECHINS.
5. DRINK A LOT OF WATER:-
Though it is the most important thing for a healthy life, many dont seem to take the required quantity of water everyday. It is important for the proper functioning of each and every cell of the body including the skin. When the required amount is taken then it gives the skin a elastic, more vibrant, healthy tone.
6. CUT DOWN THE INTAKE OF DAIRY PRODUCTS:-
The hormones in dairy products, namely -
insulin-like growth factor-1 or IGF-1,
present in both natural and processed dairy products are the main reason for hormone related illness in humans. It is also the cause for acne. Especially
skim milk
has been proved to be the main reason for acne.The insulin spike caused by the intake of dairy products also induces the liver to produce more IGF-1, leading to more acne.